You are viewing a preview of...
Next Generation NEMS Devices for Sensors and Communication Systems
This technology overcomes existing limitations of NEMS devices by using ultra-low mass 2-dimensionally electrically conductive graphene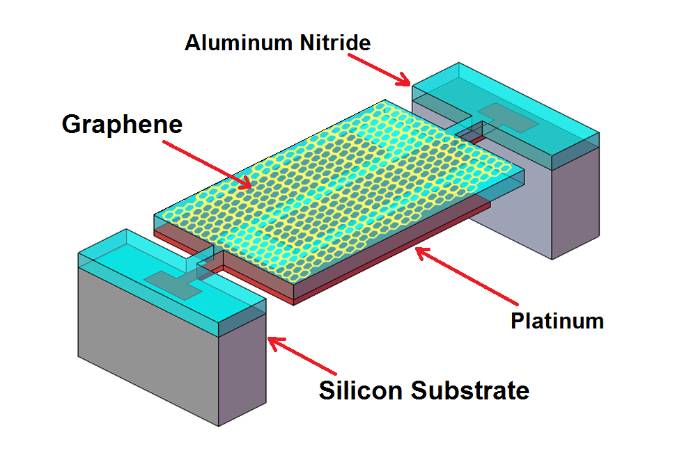 Background
Nanoelectromechanical systems (NEMS) are devices that integrate electrical and mechanical functionality on the nanoscale. They are seen as the next miniaturization step from microelectromechanical systems, or MEMS devices. These systems can be used for a variety of applications, including chemical, physical, and bio-sensors, RF communications, and accelerometers.
Existing NEMS systems, which have typically used thick, heavy, top metal electrodes, have been limited in overall performance, including sensitivity, limit of detection, and detection speed.
Technology Overview
This technology overcomes existing limitations of NEMS devices through the use of ultra-low mass 2-dimensionally electrically conductive graphene material. By using this material as the top electrode, in replace of standard heavy metal film electrodes, a dramatic increase in performance can be seen. This