You are viewing a preview of...
BIOFLEXI HDF: High Density Fibreboard from Agricultural Residual Fibres for Free-form Design
Flexible high-density fibreboard with slip-resistant, fire-retardant and shock-absorbent properties and a closed life cycle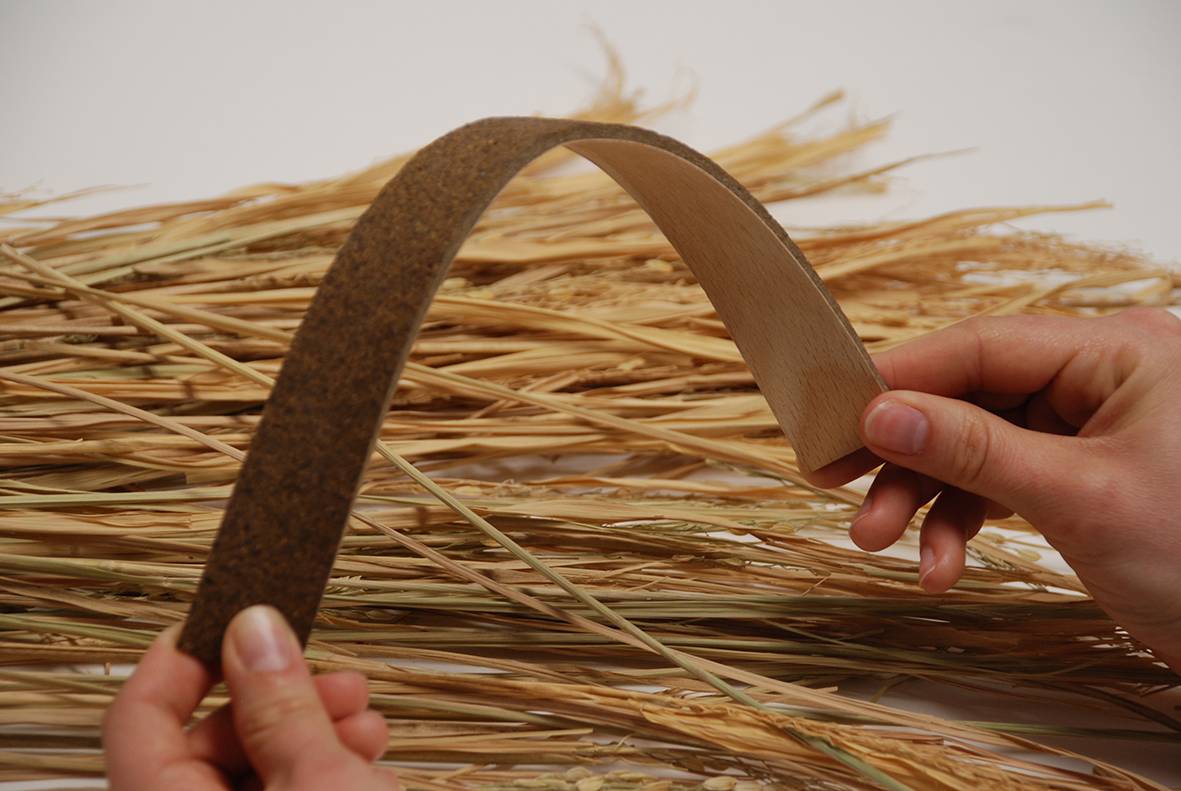 Background
Fibreboards are widely used in the furniture industry and for internal house finishing. This new type of high-density fibreboard is equally suitable for the production of free-form furniture and partitions as well as slip-resistant and shock-absorbent floor covering and underlayment respectively. No formaldehyde and isocyanate components are applied, making it the ideal solution for various indoor applications.
The disadvantage of using conventional wood fibreboards is that they are based on slow, non-annually renewable resources. Moreover, formaldehyde- or isocyanate-based resins are often used for the production of these boards. Both materials may pose serious health risks. Numerous conventional fibreboards are neither directly recyclable, nor compostable.