You are viewing a preview of...
Graphene Inks
Additive-free graphene inks for printed electronics (2D) and structural elements (3D)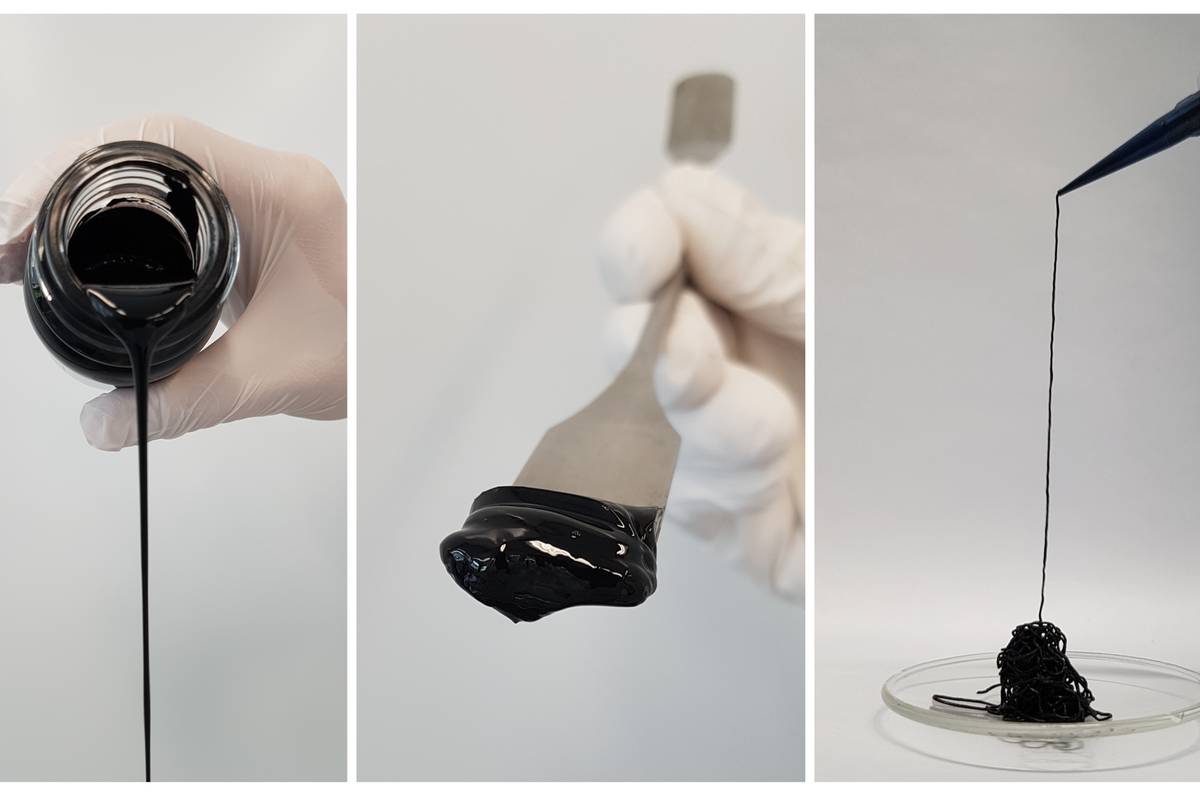 Background
Printing and wet coating methods are widely used for commercial production of electronics. Usually conventional inks contain enormous amounts of additives such as binders and surfactant, which drastically degrade the electronic properties of the functional materials. To remove the additives and recover the electronic properties, high-temperature post-treatments (>300°C) are required, limiting the choice of materials (e.g., no heat-sensitive material). Furthermore, conventional 2D material inks (e.g., graphene inks) are usually produced using hazardous solvents (e.g., NMP) and have low solid contents that complicates the fabrication process and increases the production cost and time.
In this regard, the new high-solid-content, additive-free inks produced in green solvents without the need for additional post-treatment (except for drying) can offer a vast range of